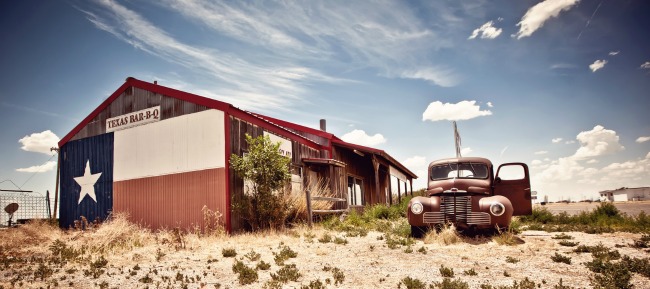 IBCA's 2020 Annual Meeting and Banquet
Octber 23rd/24th, 2020
Nominations for Regional Directors
Nominations for Regional Directors will open on September 23rd, 2020 and will close at the Annual meeting on October 24th, 2020. Please send nominations to secretary@ibcabbq.org.
Nominations must come from active members and please verify with the member you are nominating that they are excepting the nomination.
Voting ballots for members will be sent out midnight October 28th, 2020.  Voting will end midnight October 29th, 2020.
Note: To ensure you receive a ballot please log into the website now to verify your correct email is on file.
IBCA History
In 1988 nine (9) interested parties (Doug Beich, Terry Blount, Henry Cutaia, Jim Hudgins, Tom Kennedy, Obie Obermark, Charlie Rogers, Jeff Shivers, and Waldo Strein) met for the first time in Irving, Texas to discuss the possibilities of starting a new BBQ organization. We spent the first year writing a constitution, by-laws, and cook-off rules. The intent of the IBCA is to offer a set of uniform cook-off rules that are fair and "user friendly" for the cooks. In 1989 we opened up the membership in IBCA. We currently have over 1600 members.
Competition BBQ
As the sport of competition BBQ cooking grows IBCA has grown with it. From the beginning until now we have built a great reputation of assisting BBQ promoters, providing information and offering a fair judging system to all participants.
Contact Information
IBCA
11807 Westheimer Road
Suite 550 PMB 827
Houston, Texas  77077
or Email Us
President / Lea Anne Lemon 512-806-3267
Secretary / Dawn Mason 512-806-3287
Our 2019 Top Cook! Lee Hickel (Redmule's Bad Ass BBQ) 680 Pts.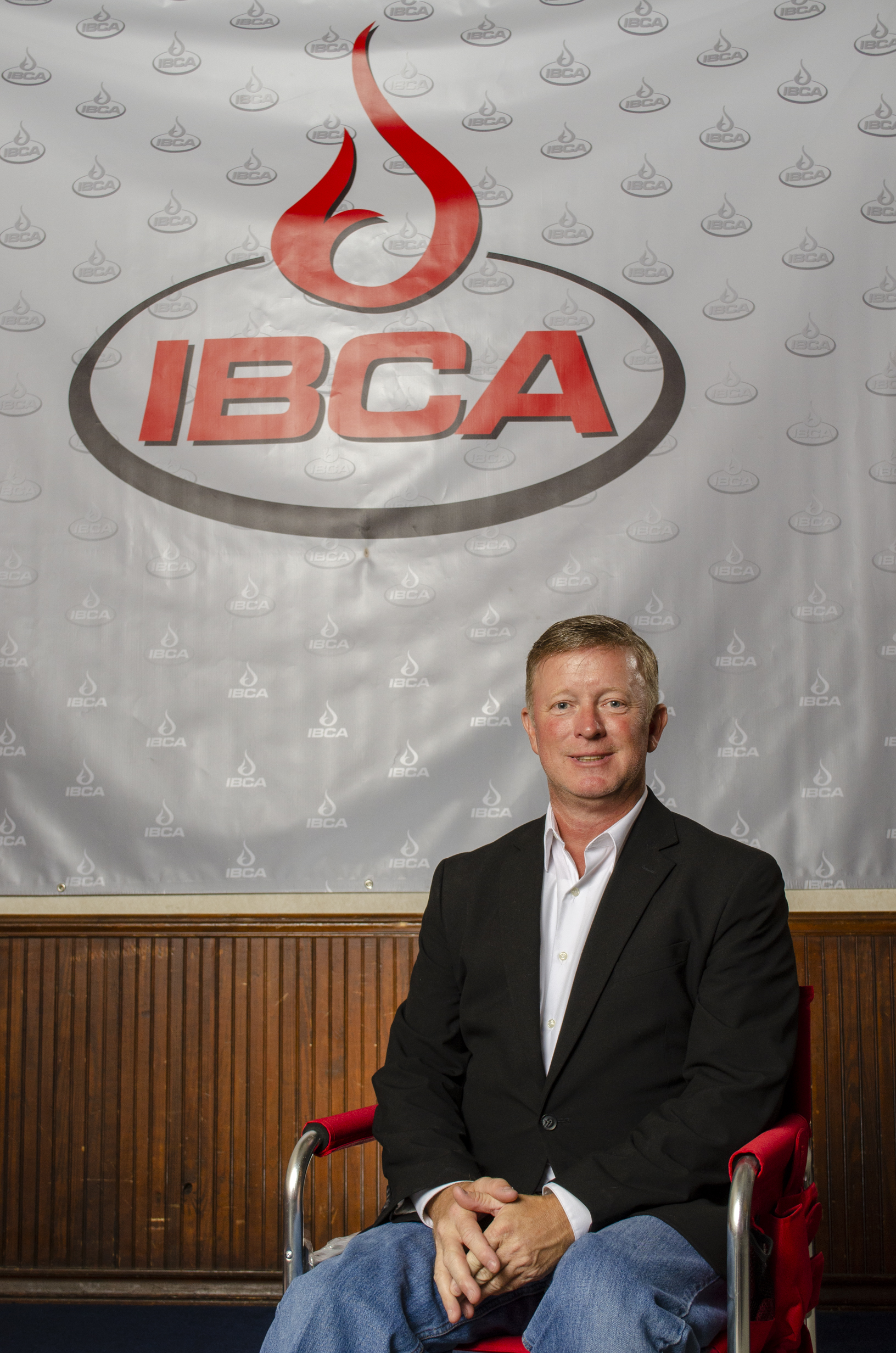 The IBCA board would like to announce and congratulate the Top Ten Overall Cooks of the Season. In addition to the embroidered director's chair we would like to showcase them on our website. Please join us by celebrating each cook's hard work to earn this recognition.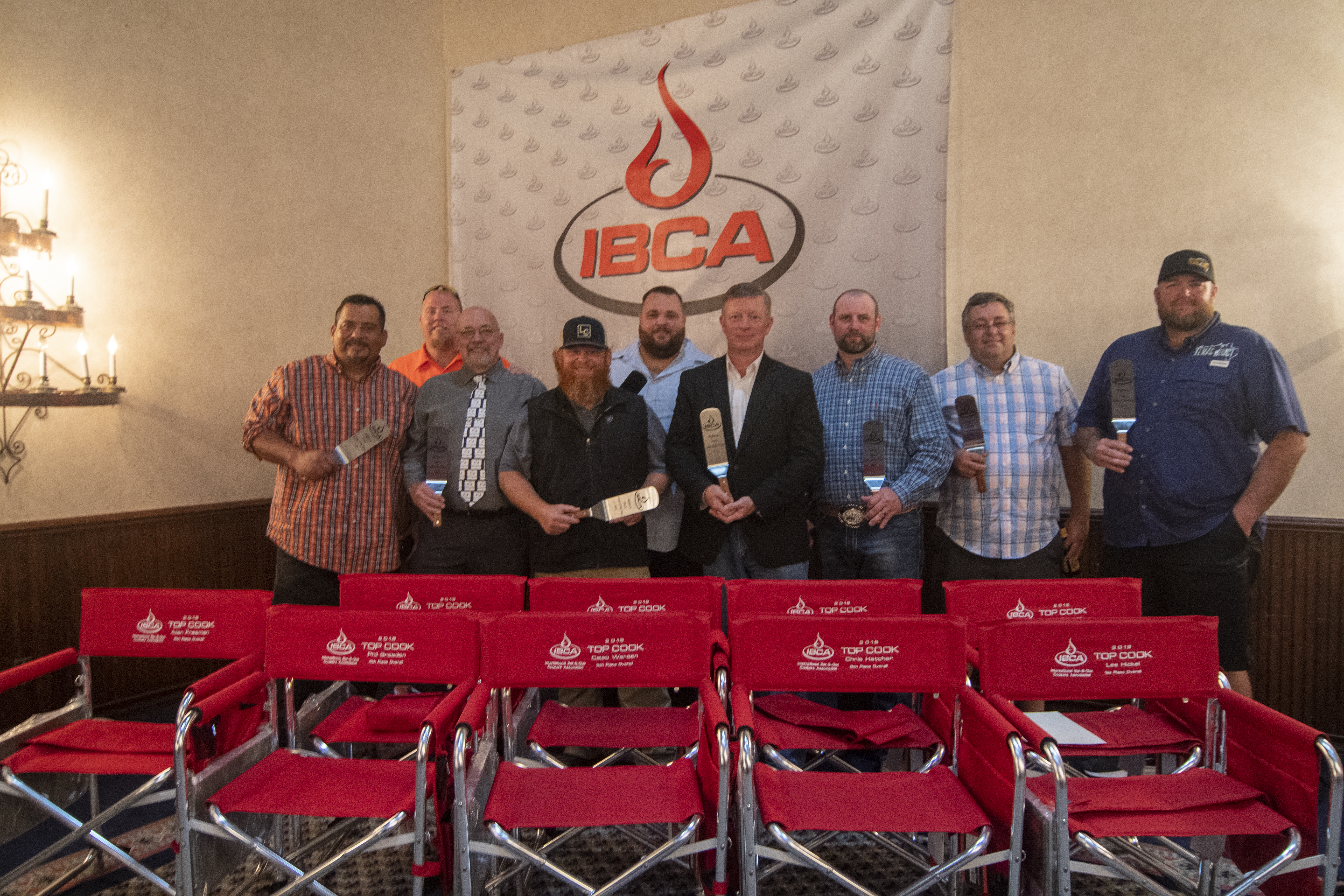 1. Lee Hickel (Redmule's Bad Ass BBQ) 680 Pts.
2. Aaron Lesley (Texas Oil Dust) 551 Pts.
3. Jason Sagmiller (RACE CREW BBQ) 544 Pts.
4. Phil Breeden (Lucky Charms) 489 Pts.
5. Allan Freeman (Chickapicow) 474 Pts.
6. Matias Serrata (Pit Boss Smokers) 462 Pts.
7. Jerry Cardenas (Loaded Smoke!) 443 Pts.
8. Chris Hatcher (Chat N Choo BBQ) 425 Pts.
9. Caleb Warden (Business As Usual Cookers) 394 Pts.
10.Paul Whitaker (Scooter's BBQ) 360 Pts
Top Cooks Top 10
Membership and Top Cooks runs from July 1st to June 30th of each Year.
| Place | Head Cook | Points |
| --- | --- | --- |
| 1 | Ace Marquez | 1112.0 |
| 2 | Richard Fregia | 1012.0 |
| 3 | Phong Vuong | 912.0 |
| 4 | Caleb Warden | 812.0 |
| 5 | Paul Martinez | 712.0 |
| 6 | Carlos Reyes IV | 612.0 |
| 7 | Chris Cannon | 512.0 |
| 8 | Kelly Curtis | 312.0 |
| 9 | Joe Castillo | 212.0 |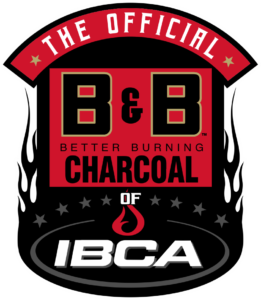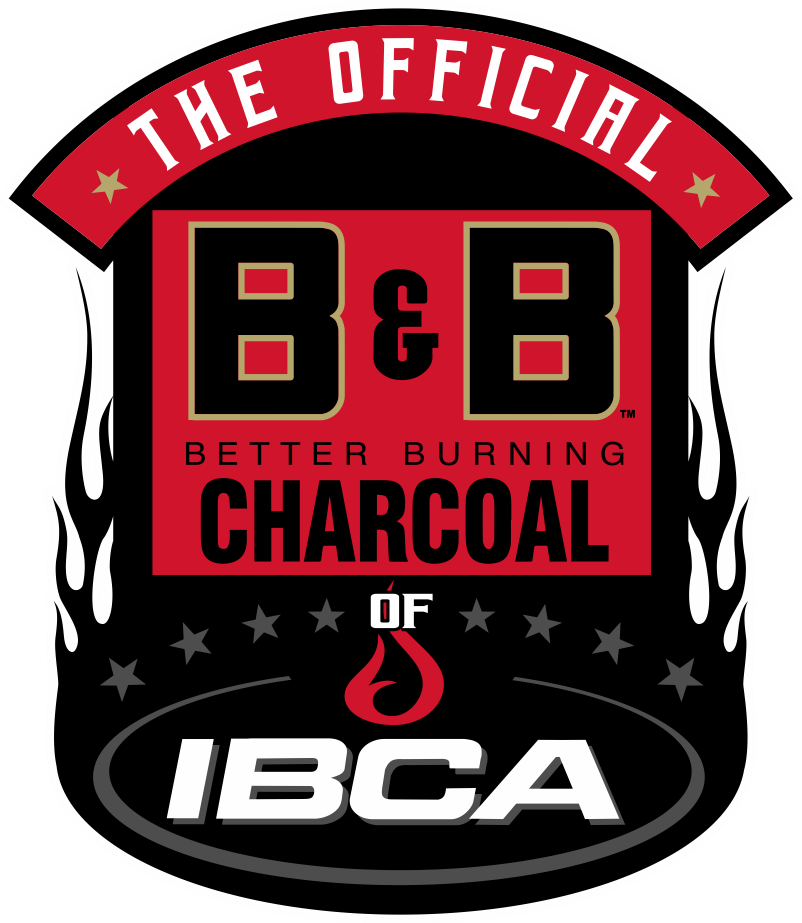 IBCA is proud to announce that B&B Charcoal is the official Charcoal of IBCA.
Since 1961 B&B Charcoal Inc. has manufactured/distributed a complete line of quality charcoal products made from 100% natural selected woods. Through our unique processes we are able to rid our wood of the unwanted foreign materials including resins/acids. What remains is only natural fiber, accounting for the subtle, natural flavor that foods capture when cooked with our B&B Charcoal products. That process has made the B&B brand "The Expert's Choice" for more than 50 Years!
2019 Hall of Fame Inductees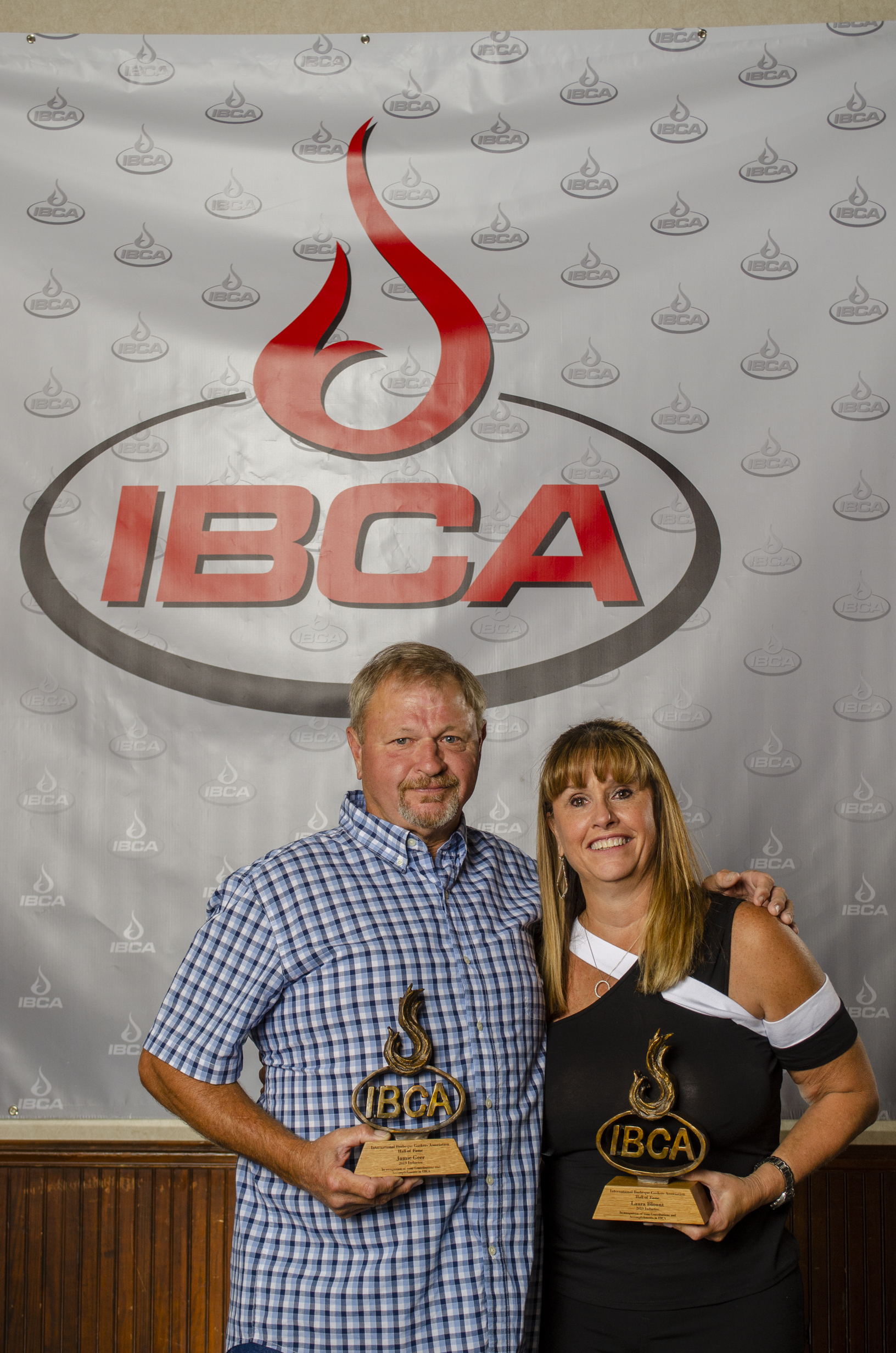 Nominations for 2019 are closed.
The International BBQ Cookers Association Hall of Fame is an honor bestowed upon those who have shown to be true ambassadors of our organization. These members (and/or promoters) exemplify what IBCA is truly about: the integrity it brings to the BBQ world and the continued outreaching support of countless charities throughout its years of existence.
Requirements for a member to nominate someone to the Hall of Fame or for a Citation of Merit:
* Must be a member in good standing.
* No self-nominations allowed.
Requirements for a member to be nominated for Hall of Fame:
* Must be a member in good standing for a minimum of 10 years.   
* Must promote IBCA in the utmost positive form.
Requirements for a member or non member to be nominated for Citation of Merit.    
(i.e. promoter, cook off, charity, etc.)
* Should be able to reflect on services displayed to promote/support IBCA.
* Some humanitarian or heroic contribution that reflects on BBQ
* Contributed to BBQ with a product or innovation.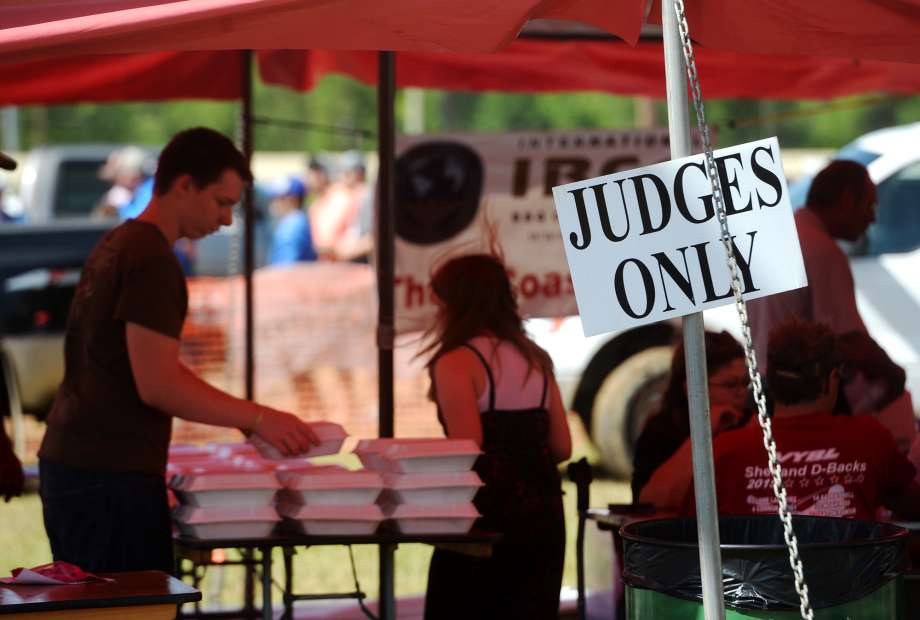 There are many reasons why I choose to cook IBCA competitions. Of these reasons, integrity is the most important to me. I know that when I enter an IBCA event, I can rest assure that the judging and awards will be handled with professionalism and trust-worthiness. I really enjoy seeing the pride IBCA judges exude when working the event. Consistency of rules is another reason I prefer IBCA. I know that wherever I go in the state, as long as it's an IBCA cookoff, I will have the same set of rules as the over events I've competed in. IBCA doesn't allow their judges to create new or omit existing rules. Finally, I would say the camaraderie of the competitors in IBCA is a driving reason why I choose to cook events sanctioned by the organization. I love pulling up on site and seeing friends from around the state that I would have never met had it not been for IBCA. When you walk around the cookoffs you'll see many cooks hanging out together, sharing a drink and engaging in spirited conversations. These are just a few of the many reasons why I cook and will continue to cook IBCA events.
Dennis Butterworth
Pitmaster – WarPig BBQ
Requirements to sanction with IBCA:
SANCTIONED COOK-OFF – Any cook-off event with at least 15 teams, having paid the required request for sanctioning fee. Any event that fails to meet sanctioning requirements for two consecutive years, may not be eligible for re-sanctioning.
NOTE: The minimum required trays of each listed IBCA meat to be turned in at any sanctioned event shall be 15. If an IBCA meat category does not meet the minimum required tray count during the turn in window, then the event shall no longer qualify as an IBCA sanctioned event.
This must be received 90 DAYS prior to your cook-off.
Please click on the Sanctioning Form Link and complete you will also need to pay a Non-Refundable payment of $105.00.
IBCA Regional Map – Click on the map image to view a larger image.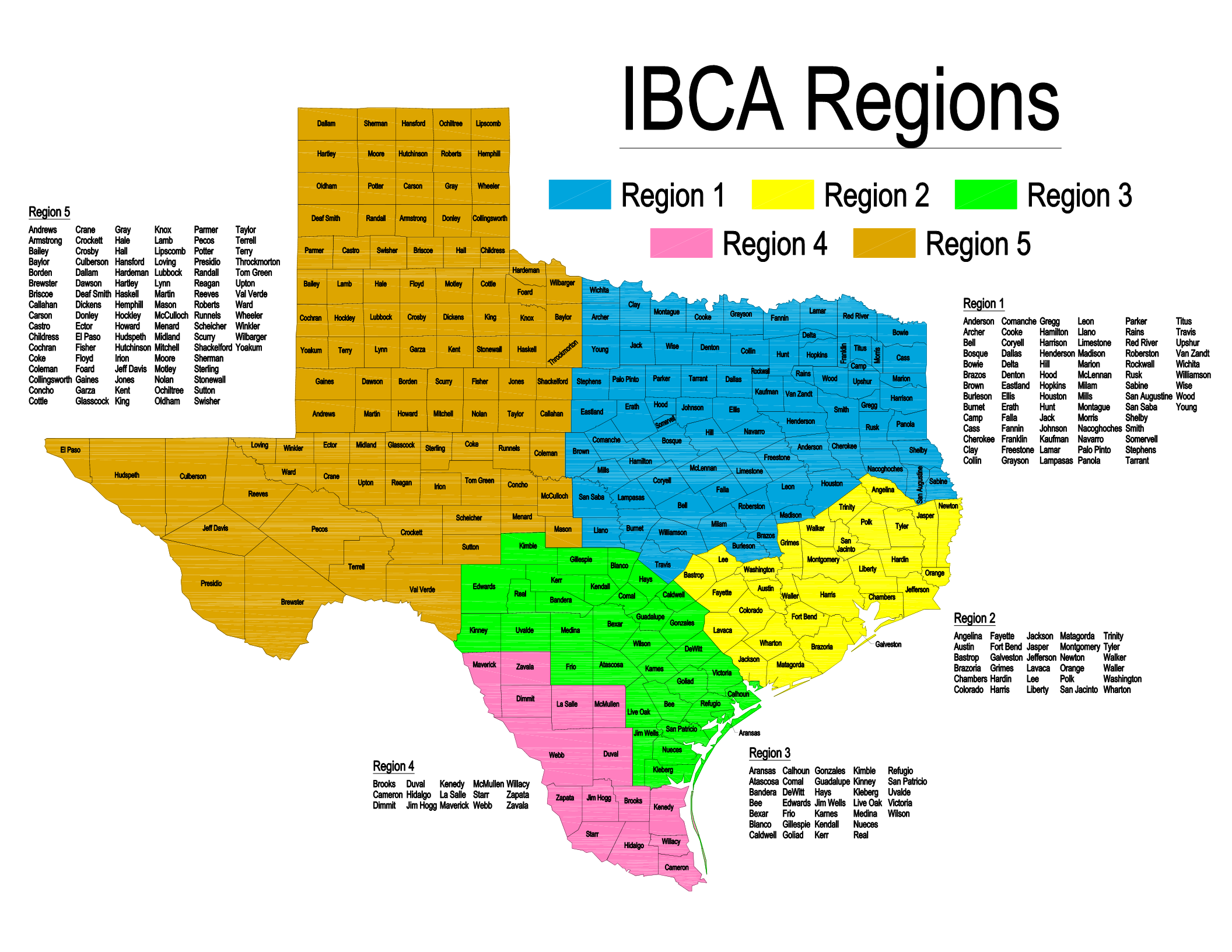 IBCA
11807 Westheimer Road
Suite 550 PMB 827
Houston, Texas  77077

or
<<color="blue">>Click Here to email the Board<</color="blue">>
President / Lea Anne Lemon 512-806-3267
Vice President / Ernest Servantes 830-609-7189
Secretary / Dawn Mason 512-806-3287
Treasurer / Laura Blount 817-307-2796
Director at Large / Fred Robles 956-650-5272
Director at Large / Roddy Trevino 361-459-9425
Why do I cook IBCA?
We cook IBCA events because it's an organized event. "This is how it's gonna go, these are the rules, pay to play and have. Nice day!" We have gained something through IBCA that we weren't expecting at all, and that's a whole new group of family and friends. Making your rounds at a cook off to see everyone is my favorite part. (Winning money isn't so bad either!) All these cookers become a part of your life, and for that we feel truly blessed! Also now that the kids are getting outside and cooking is the best thing yet! This BBQ world is like a never ending learning experience and I'm glad these kids are interested and are becoming the next generation of cookers! Thanks IBCA!
Reba beard/ Justin Flores
Family grillers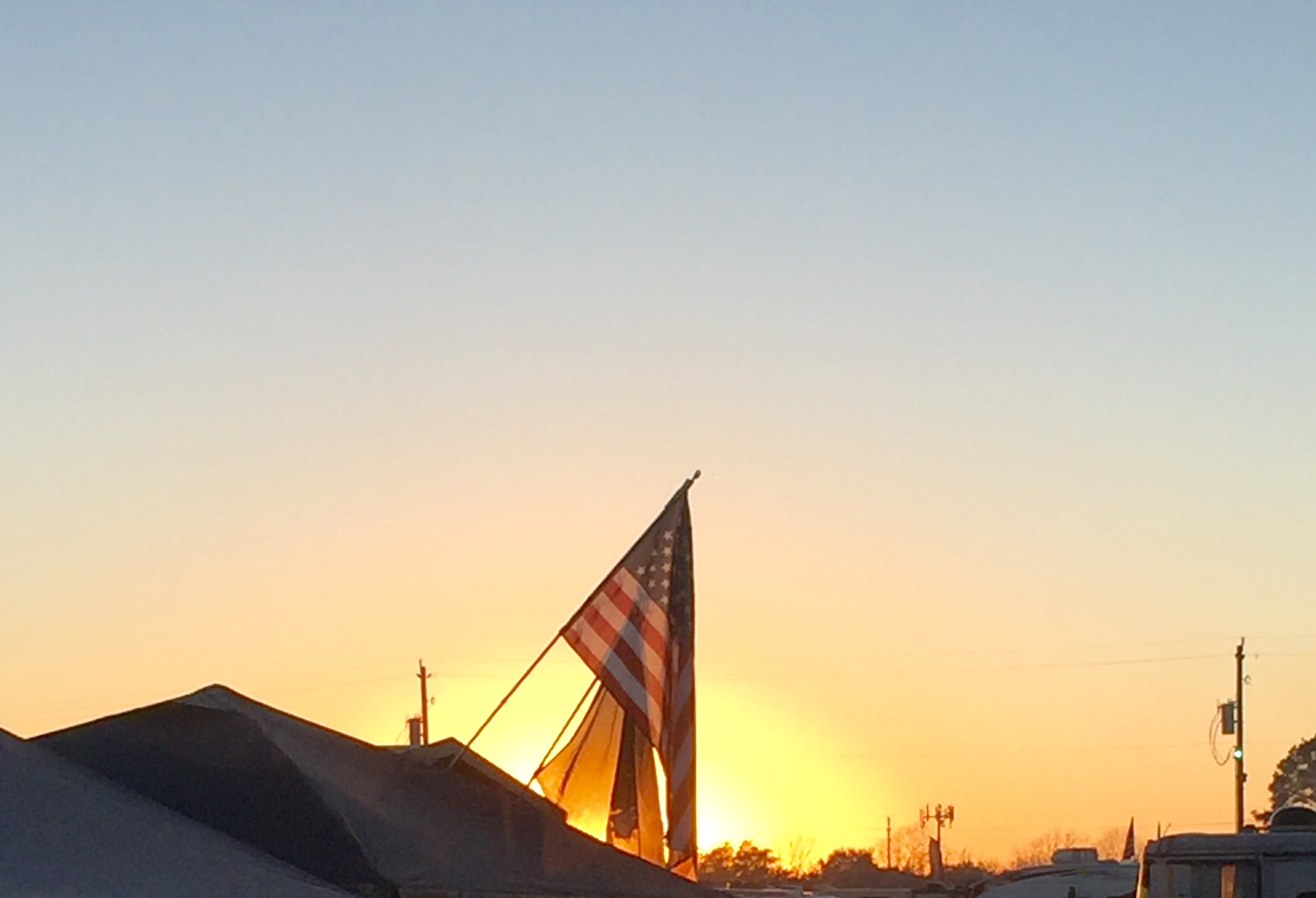 I cook IBCA competition because I think they are the BEST sanctioning organization in Texas. Simply put they make sure all cooks are on a level playing field in the judging area. This means a lot. It shows they care about our product and that every cook has an equal opportunity.
Anonymous
The Smokin' Log is IBCA's Newsletter to keep all the teams and members up to date on changes and information.  Board Reports are reports from the board about IBCA, rule changes, sanctioning requests and overall organizational information.
Newsletters and Board Reports
Benefits of Membership
Increased Prize Money.
Adds your team team points towards Top Cook.
Support of Events, Information and promotion of BBQ.
If you have any questions please send us an email