General Information and Proposed Rule Changes for the upcoming Meeting!
If you have any questions please direct them to your Pit Director
Blackland (BBBQA) Central Texas Area Serena Balch IBCA_Blackland_Pit_Boss@yahoo.com.
Louisiana BBQ Cookers Association (LABCA) Danny Titus roadtoad@cox.net
Panhandle BBQ Assn (PHBA) West Texas – New Mexico Toby Cooksey sweetlucybbq@yahoo.com
Pineywoods BBQ Association (PWBA) North East Texas Brad Caraway brad.caraway@yahoo.com
Coastal Bend Barbeque Association (CBBA) Cruz Tijerina cmtij@hotmail.com
South Texas BBQ Association (STBA) Dawn Mason dkmason612@yahoo.com
Southwest Arkansas BBQ Association (SWABA) Anthony Quinney antnyque@yahoo.com
Third Coast BBQ Association (TCBA) Houston-Gulf Coast Area Jimmy Livingston hillstoutboard@aol.com
Texas BBQ Association (TXBA) Dallas/Ft Worth Metroplex Area Gerald Maynard maynardgerald@ymail.com
Texas BBQ Cookers Alliance (TXBCA) West and South of I-20 from Abilene, TX Mark Opachan texasbca@yahoo.com
Southern Smoke BBQ Association (SSBA) Deep Rio Grande Valley Eddie Tapia eddie.tapia64@gmail.com
Proposed Rule Changes:
1. Rule #1 – It is not the responsibility of the IBCA Head Judge to inspect meat – Remove Subject to inspection or add the promoter can use the Honor System with the cooks
Proposal that they do Pit inspections not meat inspections.2. Rule #2 – Sanitation – add "wear gloves when handling meat"
3. Rule #7 – Remove the last sentence of paragraph #2 and add Take lids only to award announcements plus final table numbers; discard the other part of the trays before proceeding to announcements
Rule #7 – Proposal: Remove the last sentence of Rule 7 last sentence of paragraph 2 – After the ticket is pulled, the tray and its contents will immediately be discarded – and change to read – Allow cooks (not the public) to sample the contents of each top ten tray after the awards ceremony. The reason for this proposal is in the best interest of IBCA and its cooks as they move forward. We are not against keeping the public from sampling the winning boxes after awards. We believe cooks should have the right to do so as a way to help new and upcoming participants get better. Frankly, this whole issue is best left up to the individual promoters and not IBCA.
4. Rule #9 – remove "at the Head Judge's discretion".
Turn in 2 chicken halves regardless of size of event. Another one asking for all quantities to change to 2 chicken halves, 9 pork spare ribs, and 9 slices of brisket.
Rule #9 – Remove – "once the cooking is complete" and just say "sauces and/or liquids CANNOT
be added to meat once in the tray. NO PUDDLING IN TRAY.
Another suggestion was "Once meat is placed in the box, the addition of sauces, seasoning, and liquids is prohibited.
Rule #9 – Remove the thickness of the slices of brisket. Also, regarding pre-trimming meat before
arriving at the event.
Rule #9 – change to read when you turn in 7 ribs – 4 on the bottom & 3 on top or 9 ribs – 5 on the bottom & 4 on top
Rule #9 – change to read "No wing tips"
Rule #9 – change to make the turn-in trays criteria across the board for meats. We do not allowing cropping
Brisket ends once the cooking is complete, but we allow ribs to be cut to fit the box. We ask for ribs to be turned in meat side up, but we allow brisket to be turned in either way, fat or meat side up. We set these rules to be fair with trays not being considered as marked trays, so I think as a BOD we need to be consistent in the way we require the trays to be turned in.
Rule #9 – Suggestion that the larger trays be used for brisket so that it would fit into the tray without having to trim it.
Rule #9 – A larger tray for chicken, regardless of 1 or 2 halves. –
5. Rule #10 – suggestion of two options for turn in – 1-1/2 hour for 34 teams or less starting at 12:00 – 2 hours for 35 plus teams starting at 11:00
6. Rule #13 – Judging Quantity – concern that some HJ's taking more than 20 containers to the final table.
Another suggestion was to add with the exception of the final tables that can bring up to 24 trays if there are ties.
7. Rule #12 – add Spouses, family members, or team members are NOT allowed to be judges for ANY round especially but not limited to the FINAL TABLE for categories that count toward GC.
8. Rule #14 – Scoring is changed to 15 places instead 10 regardless of size of cook.
Rule #14 – All events with 100+ teams – call 15 places
Rule #14 – I would like to make a change that the promoters have at least certificates, ribbons, or some type of award for 4th – 10 place. You never know if it is a first time cook wanting something to show for their accomplishments.
A proposal was received asking to see some sort of simple solution to end the ties. My proposed rule change would be to add a decimal to the scoring and encourage taste judges to use them instead of whole numbers. I E give a score of 8.1, 7.2, 7.9 etc – that would be a simple quick fix that would be very easy to implement and virtually eliminate ties.scoring system so you can tell where you finished.
Proposed changes to the By-Laws & Constitution
1. All Pit Directors should be a Head Judge as well to insure rule knowledge as well as the ability to run an event if necessary.
2. Meetings: Change the BOD quorum to 50%.
Meetings under Constitution – An annual meeting of the IBCA shall be held each year near the first weekend of August. Proposal was that IBCA should not sanction an event of the annual meeting.
3. I propose that we divide the state into 4 areas with a BO at large for each area – with the Pit Directors reporting to the BOD at large for their area rather than having the Pit Directors on the Board.
4. Proposal was submitted to the Board to consider combine the Secretary/Treasurer into one position and hire an employee to assume those duties.
5. Consider an amendment to the By-Laws to review and increase sanctioning fees paid to IBCA by promoters.
6. MEMBERS SHOULD VOTE ON RULE CHANGES
Other Proposals:
a. A formal request that the BOD change the IBCA Invitational as per these suggestions:
b. Make the location same place every year – Central Location – San Antonio – Austin
c. Change the invitational to a Grand Champion/Reserve Grand Champion competition.
d. No rotation of meats – do all four (4) meats, chicken, pork spare ribs, brisket & pork.
e. Rotate Head Judges each year so all the pits have a chance to run this big event.
f. Select a committee to head up this competition each year.
It has also been suggested if the spouse or immediate family member of the HJ in charge of a cook-off – that their spouse should not be allowed to participate.
That the IBCA Mail list that is sent to the Promoter be used for contest information only.
THE WEBSITE
We need to discuss and find out what needs to be done to fix the website for IBCA.
1) There are no results of any cookoff from January-August of 2014. If you look at results from September-December 2014, you will now be able to find those results listed. It wasn't too long ago that you couldn't see those results either.
2) The website is no longer mobile friendly. We need to find out why and get that fixed.
3) Implement the use of our IBCA member numbers for inputting information on the website.
What are the points that we get though out season for? A suggestion is to have a cook off for the top 100 teams in a central location for all cookers to able to attend. $250 buy in and pay from there. I understand that it would have to be voted on, but it's a suggestion for thought. I think maybe you would get more cookers to cook at more events. Thanks and let me know what you think about the idea.
I request that each pits matching money cook be rotated within its region.
HEAD JUDGE:
1. No tipping of the trays.
2. No touching meat with a plastic knife/fork to check for tackiness or moving around meat to count.
Suggestion that if the promoter is going to need judges – put a box on the entry form "providing judges", teams can check if they will supply judges — (this will eliminate trying to find judges at the last minute and delaying judging.)
On the "Request for Sanction" form – change to read Payment at the conclusion of event.
Head Judge Rules:
We need to implement some type of written rules for head judges. There will be issues at a cook-off where a HJ is doing something incorrect and it gets raised to the ED. The ED then calls HJ and tells them to correct it.
However, if we had a Policy or Rule sheet for HJ's it would be much simpler to train and to make sure that ALL HJ's are on the same page. An example for this: someone suggested a rule change that HJ's not be allowed to tip the tray or touch the meat with a plastic knife. We can go ahead and agree to implement this, however if it is not in the HJ's handbook how can we expect to enforce it. We have had inconsistencies between the cook-offs and HJ's for years and it's time that we all get on the same page and have written rules for all of us to follow.
NOMINATIONS
Executive Director:
Craig Sharry
Jim Simola
Secretary
Dawn Mason – declined
Sara Trevino
Walker Keeney
Treasurer
Ty Hillin
Board of Director at Large (2 to be elected)
Michelle Wade
Angie Pruett
Lars Flores
Kent Wheelis
Blake Stoltz
Jeff Wyatt
Glenn Jarrett – declined
Darwin Hoel – declined
Arnie Segovia – declined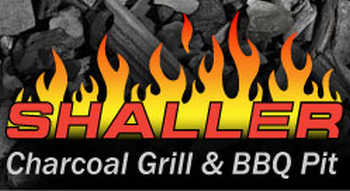 International Barbeque Cookers Association's purpose is to develop and bolster equitable competitive Barbeque cooking internationally."  We give competitive cookers the peace of mind when their product is placed in the judging area. IBCA shall know no boundaries nationally or internationally.

As the sport of competition BBQ cooking grows IBCA has grown with it. From the beginning until now we have built a great reputation of assisting BBQ promoters, providing information and offering a fair judging system to all participants.

IBCA
PO Box 81
Keller, TX 76248-0081
or
info@ibcabbq.org
682-232-7972