IBCA is excited to return to the YO Ranch Resort Hotel in Kerrville for the IBCA Annual Membership Conference.  We have added some fun opportunities for our members and their spouses.  Friday afternoon, we will be hosting a cornhole tournament by the pool.  The winners will receive custom IBCA cornhole boards with bags.  Registration for the cornhole tournament will be done onsite Friday with the tournament starting at 4 pm.  Friday evening after the cornhole tournament, we will have our welcome reception with hors d'oeuvres, raffle and wine tasting. 
On Saturday to give spouses and families not attending the membership meeting something to do, we will be working with a local shuttle service to provide transportation from the hotel to Fredericksburg and back.  This will be $25/person for those who sign up on or before July 15th and $35/person after July 15.  Contact Liz Shamlian at lizsham26@gmail.com for more information and to sign up.
Vendors are welcome.  Contact Rose Simola at 832-788-6974 or secretary@ibcabbq.org.for more information if you are an interested vendor.  
Weekend Agenda
Friday – August 12, 2022
8 am – 4 pm – Board meeting
Noon – 7 pm – Membership registration & raffle ticket sales
4 pm – ??? Cornhole tournament by the pool
6:30 pm – 10 pm – Welcome Reception
Saturday – August 13, 2022
7 am – 8 am – Membership registration
8 am – 3 pm – Membership meeting & raffle
9 am –  Shuttle leaves for Fredericksburg and returns at 1 pm.
3 pm – 5 pm – Head Judge meeting
6:45 pm – 11 pm – Awards Banquet with Cash Bar (no outside alcohol allowed)
Buffet Menu: 
Chicken Fried Steak, & Santa Fe Chicken (grilled chicken with poblano sauce topped with pepper monterrey cheese)

Roasted Red Potatoes

Seasonal Vegetables

Salad

Rolls

Peach Cobbler with whipped cream
Points to Remember
Members to vote on proposed bylaw changes, if any
Regional Director nominations close at the membership meeting
Board to present any rule changes
Raffle drawings for event free entries and other fun items
Vendors onsite
Outside alcohol is not permitted in the banquet room due to TABC regulations.
Kerrville has so much to do for families. The hotel has offered this rate for 3 days before or after the conference. Go to the link of Kerrville Convention & Visitors Bureau to see what you can do in the area for your families last outing before school begins…..CLICK ON THIS LINK: http://www.kerrvilletexascvb.com/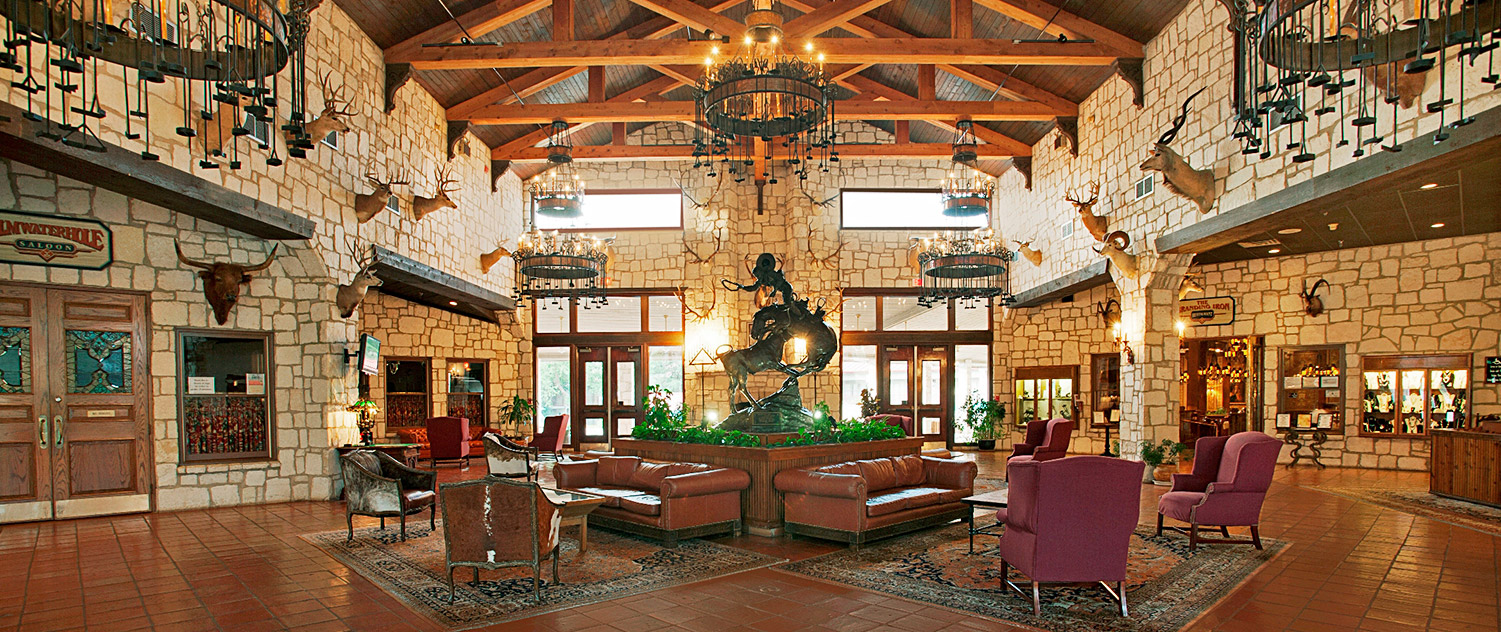 A Texas Hill Country Retreat For Ranchers & Romantics
Embrace the spirit of the Old West at the Y.O. Ranch Hotel & Conference Center, located in Kerrville, TX – the heart of Texas Hill Country. Legendary stories of cowboys and frontiersmen come to life in our sprawling hotel, which takes its name from the historic Y.O. Ranch that once stretched over 600,000 acres of this rugged yet beautiful landscape. Every inch of our comfortable Kerrville hotel pays tribute to the Old West. From exotic game trophies and century-old antiques to the 390 branding irons dangling from the chandeliers.